ECOMAX1
Ni, Mo-free High Strength Case-hardening Steel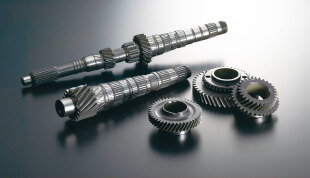 Contribution to "total cost down" by reduction in size of automobile powertrain parts
High performance

Reliability

Process shortening

Cost down
Features
Rare-resource-saving case-hardened steels that provide both high strength and workability.
While conventional high strength case-hardening steels are alloyed with considerable amounts of precious Ni and Mo to increase strength and toughness, ECOMAX1 contains no Ni or Mo which otherwise degrade formability and machinability but are alloyed with small amount of special elements as well as properly balanced amounts of Si, Mn and Cr to realize both excellent properties and high productivity.
Merit
Reduction in cost and size and weight of components can be achieved.
As compared with general JIS steels, ECOMAX 1 provides outstanding fatigue strength and impact properties; it can also hold its own with any steel in terms of machinability and cold formability. Reduction in size and weight of components can be expected.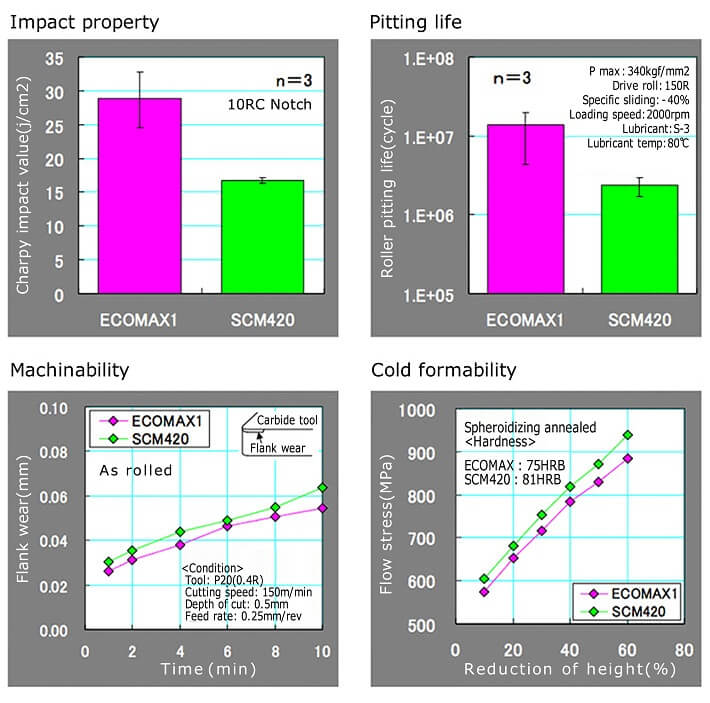 Applications
For reduction in size and weight of gears, CVJs, or other automotive powertrain components.
For total cost reduction from Ni- and Mo-added steels.