QHZ
Matrix-type high speed steel with excellent toughness and high temperature strength
QHZ contributes to increased productivity and reduction of manufacturing cost by dramatic improvement of dies service life.
High performance

Cost down
Features
High strength and unrivaled toughness are both achieved by reducing massive carbides in steels.
QHZ is a matrix-type high speed steel that combines high strength equivalent to SKH51 and excellent toughness by improving microstructure and the distribution of carbides.
Due to superior toughness and high temperature strength combined with much higher hardness than conventional hot working die steel, QHZ is suitable for cold, warm, and hot forming.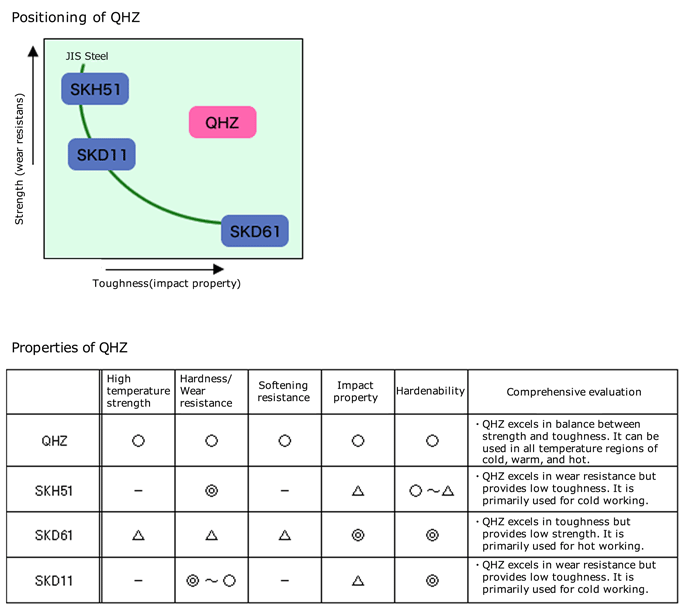 Merit
Long service life even under severe application environment
QHZ is resistant to high-temperature wear, deformation, cracking, and chipping, etc; it is expected to increase the service life of dies even under severe application environment.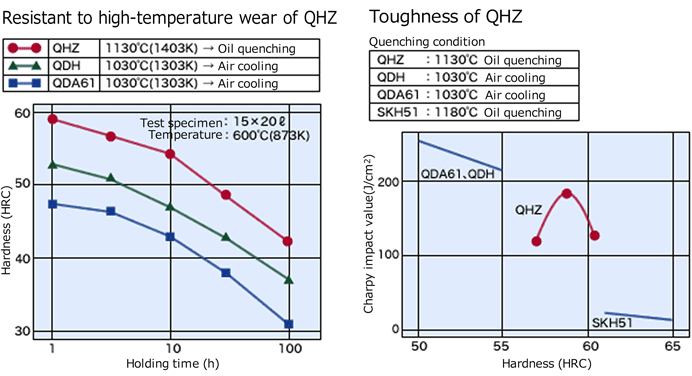 Application
Cold, forging, dies, hot / warm forging dies, sleeves for Aluminum die casting, etc.