SP Steel
Premium cleanliness steel with its characteristics improved to the limit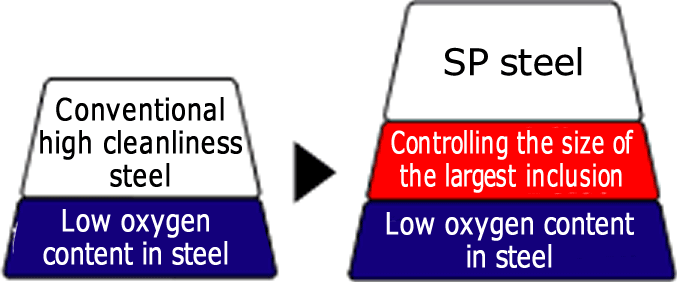 Contribution to longer life and improved reliability of bearings and automobile parts requiring high strength
Reliability

Small size and lightweight.

Cost down

ECO
Features
Remarkably high cleanliness contributes to increased reliability of bearings.
Unique premium cleanliness steel based on a concept exclusive to the Company, that is, "controlling the size of largest inclusion in steel to utilize its essential characteristics to the full."
Merit
Material strength and service life have been dramatically improved.
To dramatically improve fatigue strength and reliability of material.
The SP steel satisfies the needs of "environmental response and performance improvement by reducing the size and weight of components" submitted from automobile related fields and receives a high valuation.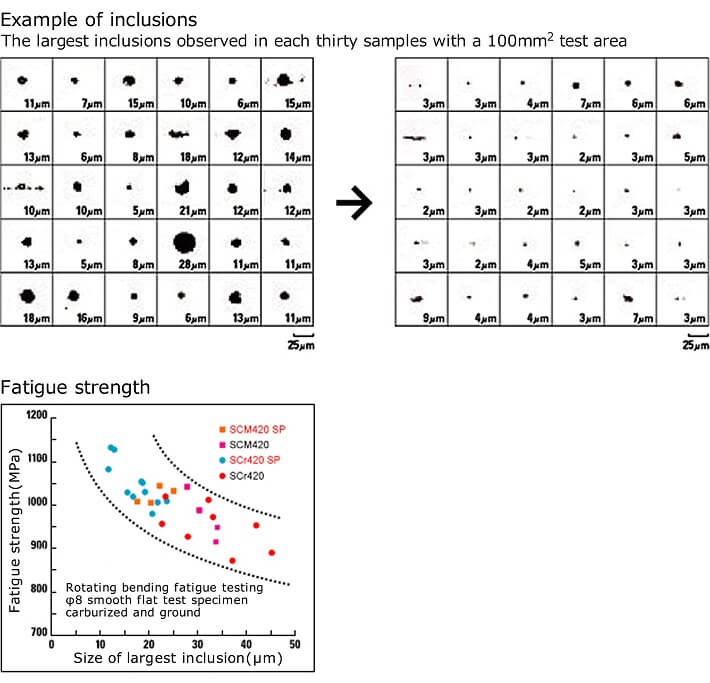 Application
For small light parts for automotive motors and transmissions.
For longer life and higher reliability of parts such as bearings used severe conditions.
As an alternative material for special melting material(ESR,VAR).