While promoting corporate management with integrity, fairness, and transparency through the practice of our corporate philosophy, "confidence-based management," we fulfill our economic and social missions in order to gain the confidence of all our stakeholders and build a sustainable relationship with society.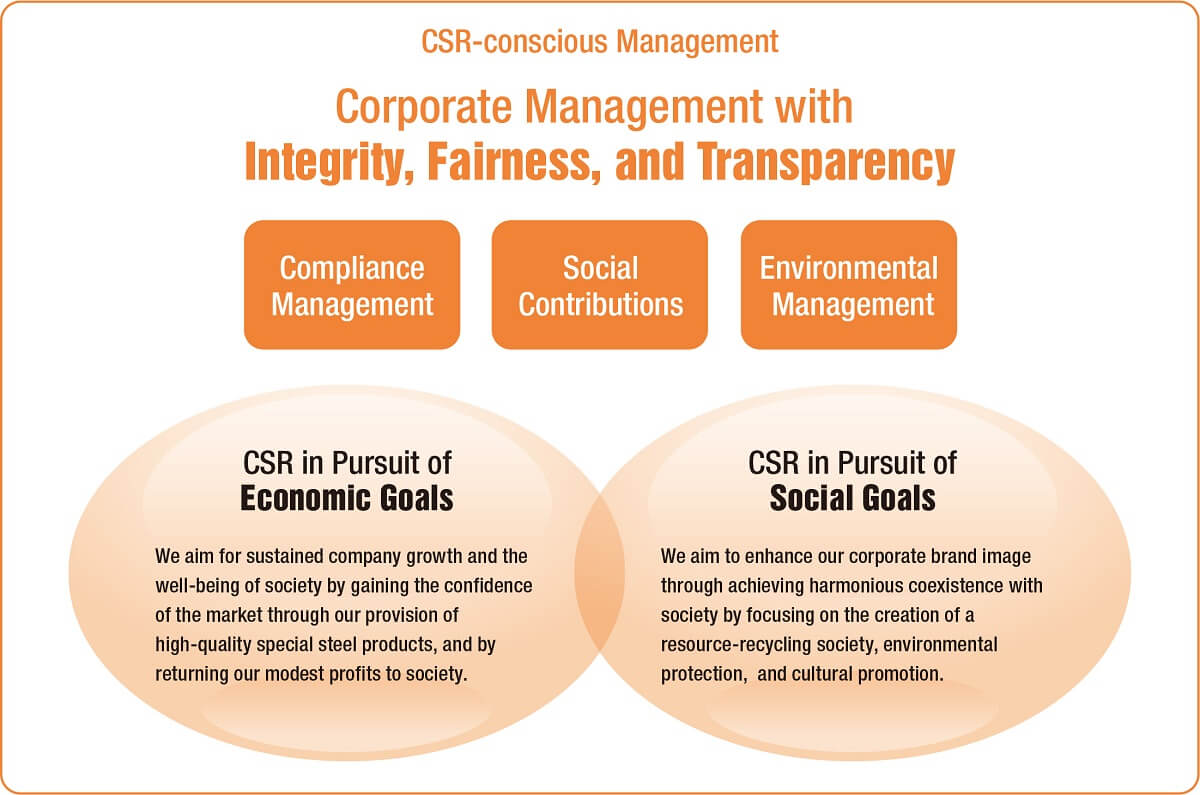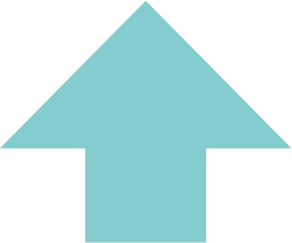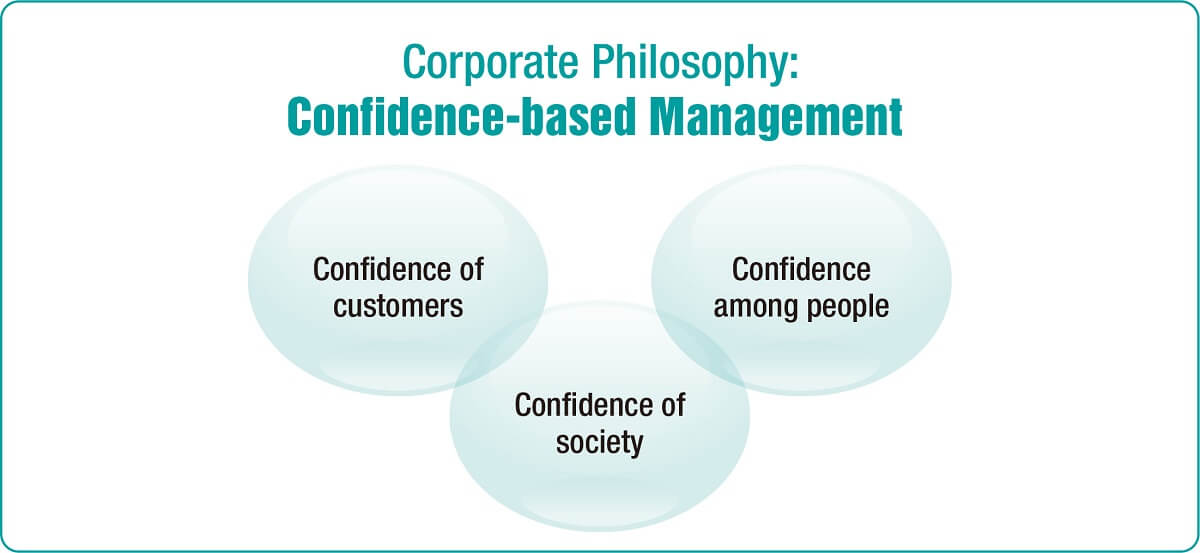 Relationship with stakeholders
Based on our strong awareness of our company as a member of society, we strive to build a relationship of trust with our stakeholders including our customers, clients, shareholders and investors, the local community, and our employees. We are committed to earning our customers' satisfaction and trust by developing high-quality special steel products and supplying of our products stably. We are also committed to engaging in fair, transparent, and free competition and in appropriate trade. We communicate with society at large by actively and fairly disclosing corporate information. We endeavor to actively contribute to society as a "good corporate citizen." Moreover, we respect each and every employee and ensure a safe and comfortable workplace by realizing an environment that is supportive and enriching.
Through these efforts, we will respond to the requests and expectations of our stakeholders in Japan and abroad and, in doing so, we will earn their trust and contribute to the realization of a sustainable society.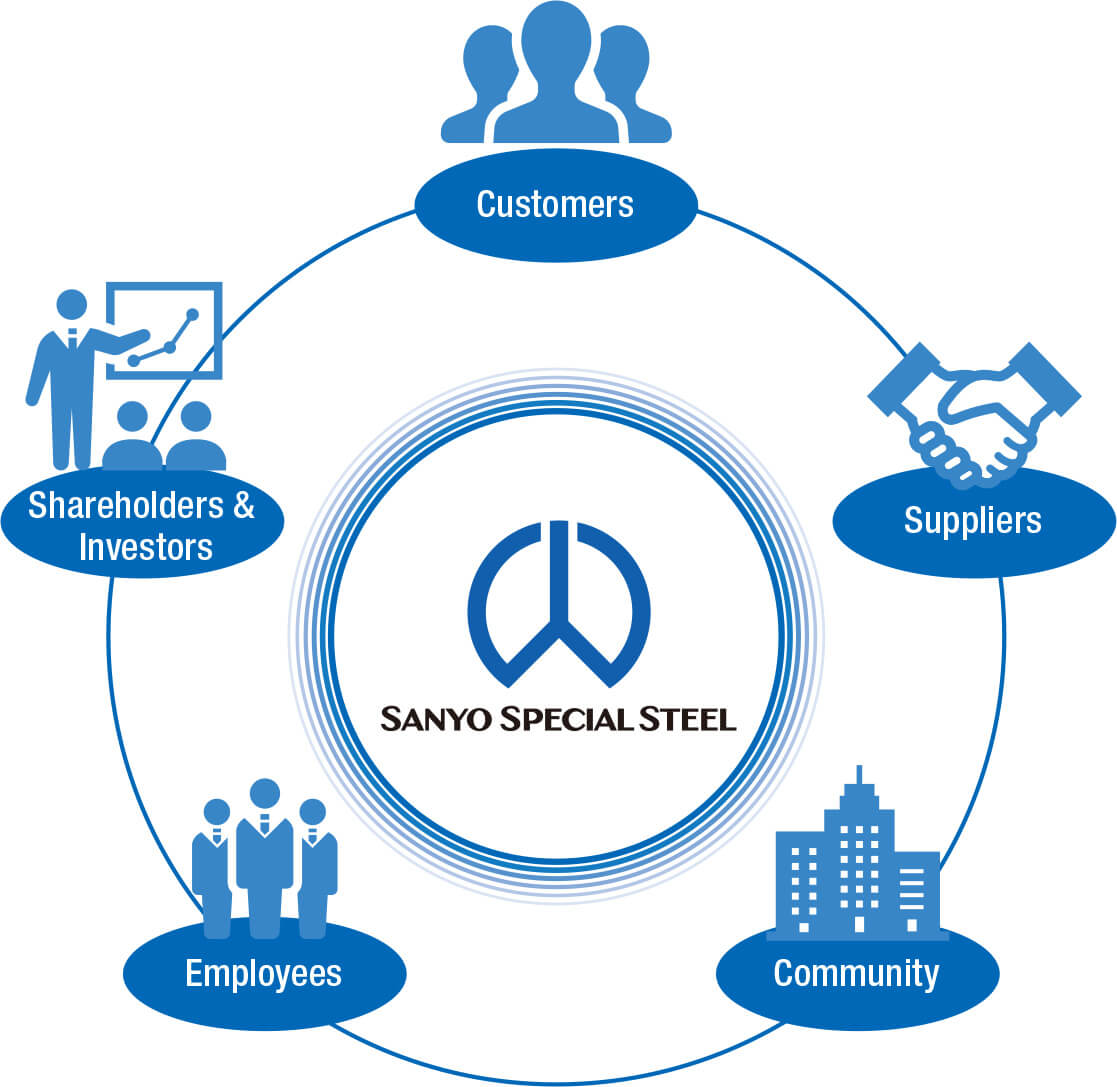 Initiatives in CSR management
To practice CSR management, we remain constantly aware of what our economic mission and social mission should be, and we have been engaging in CSR activities to fulfill these missions.
Mission to be fulfilled

Customers

Stable supply of high-quality products
Sustainable efforts to improve quality
Promotion of technology and research on steel

Business partners

Fair and equitable trading
Sustainable procurement activities

Shareholders & investors

Appropriate disclosure of financial information
Communication with shareholders and investors
Promotion of prompt and transparent management

Local communities

Regional revitalization both in Japan and overseas
Support activities for volunteer/cultural promotions

Employees

Development of work-friendly environments
Training for international personnel
Eradication of occupational accidents
Improvement of disaster prevention awareness

Environment (the planet)

Development of environmentally friendly products and technologies
Efforts towards environmental preservation