Sanyo's "High Reliability Steel" Technology
Premium Cleanliness Steel Manufacturing Technology
Development of Sanyo Ultra Refining Process (SURP)
We have developed the Sanyo Ultra Refining Process (SURP), marking additional progress in Sanyo New Refining Process (SNRP).
SNRP is a process that allows the mass production of high-quality ultra-high-cleanliness steel. It not only reduces the volume of inclusions, it also controls (reduces) the size of large inclusions.
We found new ways to reduce the frequency of large inclusions by means of controlling their composition (type, quantity, and fraction of their trace components).
We have developed SURP, helping to reduce the frequency of large non-metallic inclusions by adding to the inclusioncontrol technology of SNRP.
We expect that applying this technology to bearings and other rotating parts for high-speed rail train components, wind turbines, and industrial equipment, which involve heavy loads that require stable operation in extreme, severe lubrication environments enables to respond to needs for higher reliability and maintenance-free operation.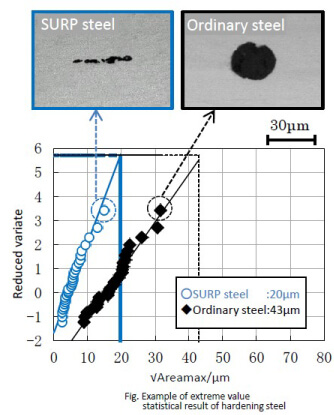 High-performance gas atomized metal Powders for 3D printing
High-performance metal powders; high purities and high fluidly ideal for 3D printing
This high-quality spherical metal powder with low oxygen and high-purity is ideal for 3D printing. Gas release during molding is small, and it is possible to maximize the material properties of each alloys. Excellent flowability affords a high powder supply performance. So Satisfactory density is achieved in moldings. Using a small-sized atomizer, we can cooperate the development of new alloy components suitable for 3D printers.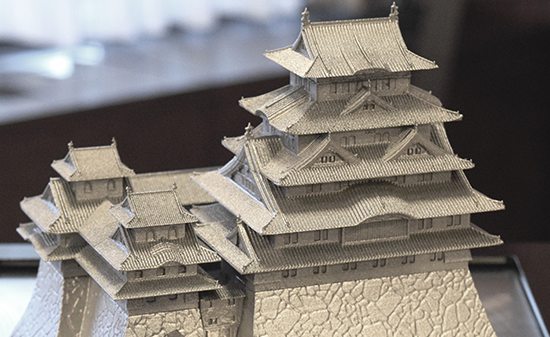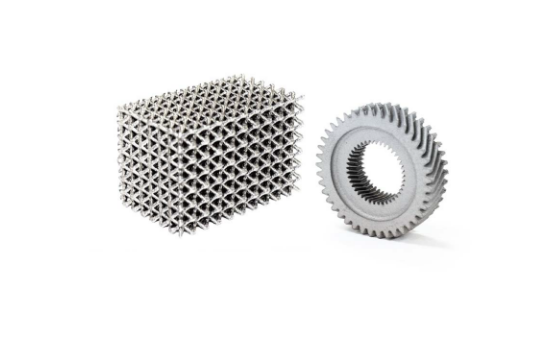 "ECOMAX, " Ni- and Mo-free high-strength case hardening steel
Contributing to producing small-size, light-weight auto parts at a lower overall cost
ECOMAX is an resource-saving steel that realizes high strength without using such expensive rare metals as Nickel and Molybdenum, which reduce manufacturability of parts, doing so without sacrificing processability. ECOMAX responds to the need for small-size and light-weight auto powertrain for the purpose of reducing CO2 emission and high hopes are placed upon it as raw material for parts of automotive gears and shafts that need high strength.