SIC Series
Ferritic stainless steel tubes that demonstrate high corrosion resistance in the severe environment produced by heavy oil combustion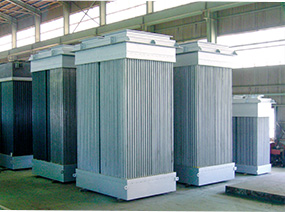 SIC tubes help improve the energy-recovery efficiency of heat recovery units.
ECO

High performance

Cost down
Features
High corrosion resistance in the severe environment produced by combustion.
The SIC family provides enormously improved resistance against corrosion by sulfur and vanadium at the high temperatures of heavy oil combustion due to the addition of silicon, chromium, and aluminum to high heat-conduction ferritic stainless steel.
Merit
SIC Series increase the combustion efficiency and meets the environmental needs.
Due to outstanding acid resistance and resistance to corrosion at high temperature and good thermal conductivity, combustion and heat recovery efficiency of heating furnaces, etc., can be further increased.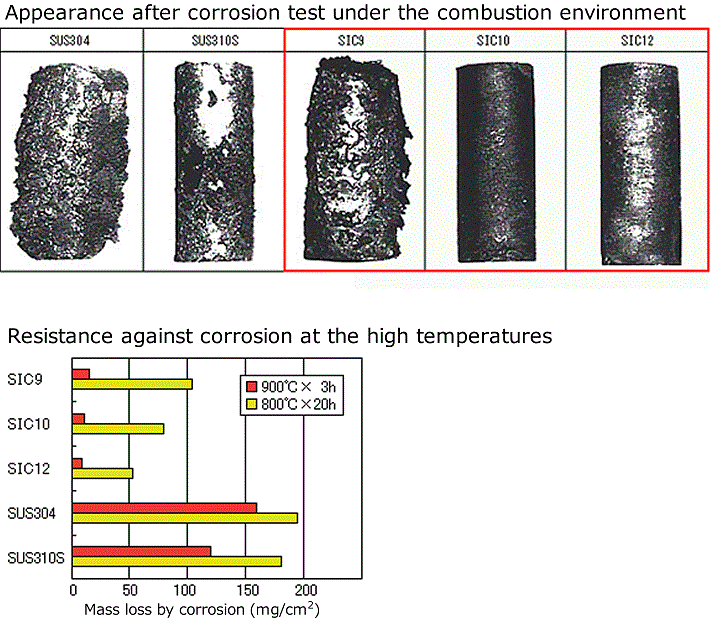 Application
As a component of recuperators that are used for heavy oil-fueled heating and heat-treatment furnaces