Flaky Powders for Electromagnetic Wave Absorbers
Excellent noise absorption in the GHz band
Contributing to high-frequency noise reduction of electronic devices such as personal computers and mobile phones.
High performance
Features
To exhibit outstanding noise absorption performance in the GHz band.
Optimizing the composition, shape (flakiness), and particle size have enabled noise reduction in the high-frequency band, which has been difficult to achieve with conventional metal powders.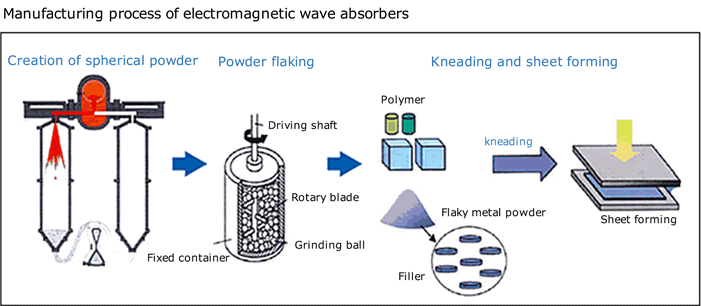 Merit
To achieve increased performance of personal computers, mobile phones, etc.
To exhibit superb noise absorbing performance in the GHz band and achieve increased performance of electronic devices used.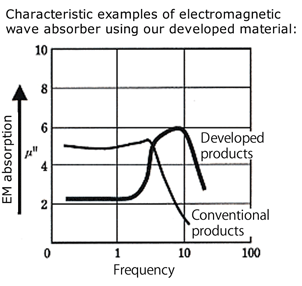 Application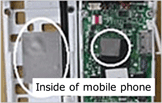 Electronic equipment components such as mobile phones
Electronic components such as CPU and IC.
Interference suppression between electronic substrate